Our Reviews
What Our Patients Say about Back To Health Chiropractic
What others say about chiropractic care can help you make the right health care choice. Review a selection of Back to Health Chiropractic patient testimonials below and please email me or contact the office if you have any questions. Click here to review us on Google, as well!
Yours in Health,
Dr. Glenn Guilderson
---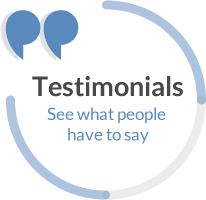 My first visit was a good experience, it was very informative, encouraging and positive!

I sure learned a lot about my body in the first session. Very informative. Very pleasant doctor and staff, they made you feel very comfortable.

I was scared. But Dr. Glenn, like his wife, made me feel very relaxed. Love that I was not talked down to. And that my questions are welcomed and answered.

Very thorough, educational, family oriented and knowledgeable!! Thanks

Met with Dr. Paul Whatling who was very knowledgeable and gave in depth description of my issues and what the required treatment plan involved.

I was truly amazed at how Dr. Cormier was able to isolate problem areas that I didn't even know I had! And the trick she did to isolate the weakness in my shoulder had me regretting that I didn't come here sooner. I am now a believer of chiropractic care!

Staff are very friendly and make you feel welcomed.

Everyone is first rate! So happy I was able to find you. Dr.Paul has been extremely helpful, and I've learned a lot from him. Thanks!

The teaching that I received at Back To Health Chiropractic was excellent and lessened my fears about treatment. The many questions that I had were always answered with respect. I would definitely recommend Back to Health.
---
Friendly and Pprofessional
This is the first clinic I've been to where appointments actually run on time, my 15+ appointments have started at their start time 100% of the time, amazing! Everyone is so friendly and professional, and I feel like I'm getting very well taken care of. I can always see improvements after my treatments. I can't say enough great things about Back To Health Chiropractic!
Megan W.
Great Atmosphere and Knowledgeable Staff
Great atmosphere and knowledgeable staff. The doctor is also a good fellow and knows hi stuff. I moved here a few months ago and had a great doctor away. I was referred by another Chiropractor's office in Sackville as they could not get me in. Lets just say I am glad they did.
Jeff H.
Very Warm and Accommodating
Anytime you walk in the door you are welcomed by name and warmly greeted. All staff are accommodating and treat you with respect. I don't think you could find a better spot to go to in Sackville.
Diana M.
Very Pleased
I was surprised at the fact that the staff all knew my name and everyone was so nice. It was a very comprehensive first appointment. I was very pleased at level of care!
Donna M.
A True Compassionate
Dr. Glenn is very concerned about your health. A true compassionate individual who always works in the patience best interest. He listens and addresses the patience concerns and he takes time to ensure customers are 100% satisfied. He has a rare quality, he cares.
Jim S.
Understands my Pain
The staff is wonderful and the assessment was very thorough. I am very happy that someone finally understands my problem and my pain and is working to help. Thank you!
Alex B.
Very Pleased
Was very pleased with my testing and how much I learned from my chiropractor about what I can do to put myself back to good health. He put me through a physical test to learn exactly what I needed to do in order to help myself with his help. Thank you, Dr. Glenn.
Genny H.
Very Impressed With Thorough Examination & Explanations
This was my first time to a chiropractor in my 60+ years of walking on this ball we call Earth. My hope is to continue walking, biking, and skating, with less joint pain for years to come. From my first visit, my vision of the whole body functioning as a machine (and all machines need tune-ups) makes perfect sense. I was truly very impressed with the thorough examination and explanations are given.
Anthony A.
Environment Has A Welcoming Energy
The environment had a very welcoming energy right away and I felt relaxed and welcomed, I find this makes it easier to share your experience with the doctor. I have an extensive medical history which is difficult to share without feeling like you are complaining, and Dr. Paul indicated that he really wanted to know it all because it helped him to piece together the best possible treatment course. He did not rush me and made me feel that he was very thorough and genuinely cared about my recovery….very refreshing!
Kathleen B.
Way To Go Back To Health!
This is one appointment that I look forward to, as I always feel better when I leave and that is due to Dr. Glenn's expertise and kindness. The girls are always friendly and the place is clean, I was so impressed with one of my many visits as the person ahead of me had a real bad cold and Dr. Glenn had the room wiped down before I went in. Way to go "Back to Health".
Barbara A.
The Best In Halifax!
My first visit was very important because I was terrified. Dr. Glen gave me the confidence I needed. He took the time to explain and looked over X-rays, examined my situation and was very knowledgeable. I liked the fact that he did not rush me, but gave me information about my personal health and what benefit chiropractic would be for me. I am so glad I got over my fright, also the staff are extremely helpful and pleasant. Glen is very good at what he does I have heard that he is one of the best in Halifax and I truly believe that. I am so happy I finally found someone that helped me. Thank you!
Judi R.
Impressed
This is my 4th chiropractic practitioner that I have seen over a period of several years, Most I see in a crisis situation. Glenn I met at the Wellness show in Halifax, and was impressed with his overall approach . Some of my chronic issues are being addressed. Very impressed with how Glenn educates the patient to the condition.
Cheryl D.
Great Clinic
Attitudes and atmosphere created by owners and staff make this a great clinic. Keep it up!
Steven A.
---
 Back To Health Chiropractic | (902) 865-8500