Meet Our Psychologists
Adam W. Grady, Registered Psychologist
Following my education and training in Montreal, I returned home to Nova Scotia, where I have been practicing in both the public and private sectors of care as a Registered Psychologist.
In my practice, I strive to create a warm and collaborative space in which my clients can feel open to discuss their thoughts, feelings, and goals, safely and without judgment.
Treatment Services
I offer treatment to adults for many different psychological and psychosocial challenges, including but not limited to:
Anxiety
Depression (Mood Disorders)
Chronic Pain
Trauma/PTSD (Posttraumatic Stress Disorder)
Stress
Anger
Self-Esteem/Assertiveness
Grief/Loss
Addictions
Workplace Issues (Stress, Burnout, Bullying)
Sleep Disorders
Relationship Issues
Because every individual is unique, I adhere to an integrative approach to treatment, drawing upon Cognitive-Behavioural Therapy (CBT), Acceptance and Commitment Therapy (ACT), and Mindfulness Therapy interventions.
Accepting Patients
My work is recognized by all major insurance providers including, Blue Cross, Great West Life, Sun Life, Manulife, and The Worker's Compensation Board of Nova Scotia.
Fees:
Treatment sessions are 50 minutes and are billed at $190. Initial appointments are 75 minutes and are billed at $285.
Clinic Hours:
I am currently accepting new referrals on Thursday evenings and Fridays.
I welcome the chance to speak with you, to learn a bit about your treatment interests, and discuss how my approaches to care may help.
---
Craig Isnor, Psychologist (Candidate Register)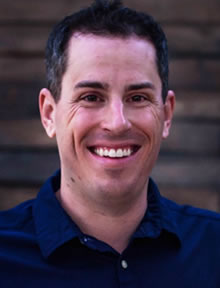 I provide counselling and psychotherapy for psychological and psychosocial challenges individuals may experience. These may include, but not limited to; anxiety, depression, emotional pain, career, stress, social skills, those living with ASD and ADHD, those seeking to create more meaning in their lives and reclaim purpose or develop new ways of coping.
I adhere to an integrative approach to treatment. My aim is to address the core issues and promote your strengths to create balance and vitality in your life. I aspire to do this by creating a warm, safe, transparent and collaborative environment, to understand your needs and adapt therapy to meet those needs.
I welcome the opportunity to speak with you, and to learn a bit more about your challenges and how we may address these challenges.
To schedule an appointment for psychology, call (902) 719-8329 today.
Back To Health Chiropractic | (902) 865-8500