From Pain Relief to Wellness
Improve Your Health Naturally at Back To Health Chiropractic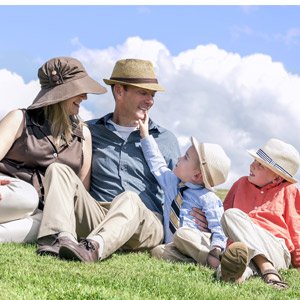 At Back To Health Chiropractic, our multidisciplinary team of healthcare professionals work together to help you achieve better health without the use of drugs and surgery. Lower Sackville chiropractors, Dr. Glenn Guilderson, Dr. Lindsay Barker, and Dr. Joe Suderman seek to give you a lifetime of better health through chiropractic care.
You may see us because of our great reputation for relieving pain. Once you feel better, we work to help you stay that way!
Live an Abundant Life!
From humble beginnings in 2001 we have steadily grow to become Sackville's largest multidimensional wellness clinic. We have 2 chiropractors, 3 massage therapists, a psychologist, an osteopath and an acupuncturist.
Our space has also grown into 2 buildings side by side at 265 and 271 Sackville Drive (across from Payzants Home Hardware) and we have ample free parking. It has been a pleasure and an honour to serve this community we love so much.
Whether you are currently in bad health and want good health, or you're in good health and want to be even better, we look forward to meeting you and discovering how we can help you become a healthier version of yourself.
---
Ready to Help You
Back To Health Chiropractic and Back to Health Wellness are located next to each other, so you can benefit from our many services at our one convenient location:
Our practitioners work together with complementary disciplines to give you the greatest benefit. We have been able to help with even the most difficult cases. With so many solutions available, there is little that we cannot accomplish!
Chiropractic may improve your energy levels, vitality, flexibility, digestion and sleep. We'll treat you as we would want to be treated – like family! Contact us today.