About Us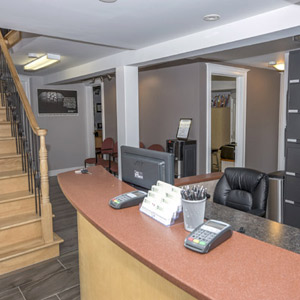 Dr. Glenn Guilderson opened Back To Health Chiropractic in 2001 after his graduation from the Canadian Memorial Chiropractic College in Toronto. He was happy to return to his hometown and offer the people of Lower Sackville and Bedford and Halifax a solution to better health without the use of medications and surgery. At Back To Health Chiropractic, we
will help you regain your health so you can live a more vibrant life!
Two Natural Health Centres
Our multidisciplinary practice includes a team of three chiropractors at Back To Health Chiropractic, as well as an acupuncturist, three massage therapists and two osteopath's
at Back to Health Wellness, with both offices located conveniently next to each other.
A Family Wellness Practice
Everyone can benefit from chiropractic care! We see patients of all ages who are seeking help to improve their health, or who are fed up with taking ibuprofen every day to cover up their pain. Our team of practitioners sees great success with a variety of health conditions, including
Back pain
Headaches and migraines
Hip pain
Neck pain
Numbness
Pediatric problems
Sciatica
Shoulder pain
Sports injuries
Improving Your Vitality
If your primary health concern is headaches but you also get occasional back pain or you get hip pain with the occasional neck pain or maybe you have concerns about your posture from too much time texting or on your iPad. Maybe you're an expecting mom who is starting to feel the extra stress on your spine from a growing baby. Maybe you're someone who was in a recent Motor Vehicle Accident and have whiplash or you're someone who had an MVA years ago but you never fully healed from your injuries. Rest assured we will always look at and assess you as a whole person to address all issues. Our hope is that you lead a better quality of life, not just free from pain and free from the need for medications.
When you are out of pain, we will help you to understand your body's full potential and the role chiropractic plays in helping you stay healthy.
Sharing in Your Success
Hearing our patients' success stories keeps us excited about helping the people of our community. Chiropractic is not just about helping the pain go away, but can make an amazing difference in so many areas of your life!
"One of our patients came to us seeking help for her low back pain. We did a full assessment of her health, carefully getting a detailed history from her. She told us that she had been getting three migraines per week since she was 16 – nearly 25 years of debilitating pain! The patient had no idea chiropractors could help with headaches and migraines, or she would have seen us a long time ago. We offered to help her with both her low back pain and migraines. She has never experienced another migraine again and has enjoyed great health for eight years now!"
"One of our patients had a newborn baby that was having difficulty with bowel movements. Her 14-day-old daughter would push and try for eight hours. Her mom knew she was suffering and brought her to us without knowing if we could help. We checked the baby's spine and found a subluxation that probably happened during the birthing process. The baby received gentle, soft adjustments to correct the subluxation. After the adjustment, mom updated us to tell us the baby was able to make bowel movements in just a few minutes, rather than struggling all day!"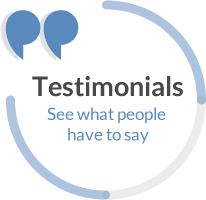 You should be able to enjoy life without pain or needing to take medications. Call today to find out how we can help you!
 Back To Health Chiropractic | (902) 865-8500