Meet the Chiropractors
Dr. Glenn Guilderson, BSc.DC
Listen to Your Mother!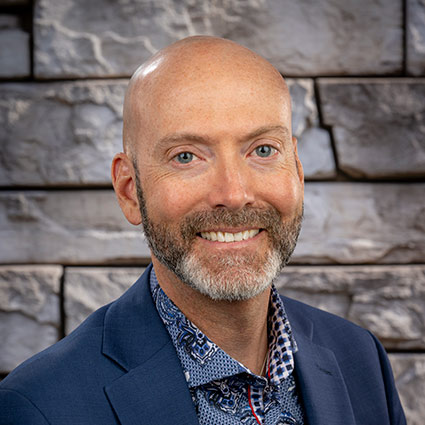 In university in the 1990s I was working hard and studying hard. My chosen career path was in the health care field but I never thought it would be as a chiropractor. My mother changed everything for me because she told me to meet her chiropractor.
Just like some people reading my bio right now, I too didn't think I needed a chiropractor. I didn't actually know if anyone needed a chiropractor. Boy, was I wrong! For me, getting a regular "tune up" for my spine and nervous system is like finding the missing piece of the puzzle. When you exercise regularly, eat healthy food, drink plenty of water, take the right supplements, get enough rest but still don't feel full of life and vitality then you may be like I was; with a spine that didn't hurt, but with a nervous system that did not work as efficiently or effectively as it could. With a nervous system that was functioning at about 50% of its full capacity. Until I got my first adjustment I didn't realize how healthy I truly could be. What a difference it has made for me!
Why Chiropractic?
That first adjustment was 20 years ago. My most recent adjustment was last week. For me, seeing a chiropractor is the perfect way to "clean up" the effects of all the little accumulated stresses that occur between my chiropractic check-ups. For you seeing a chiropractor may also be for wellness or may be all about helping the irritated nerves from the back that cause back pain, or the nerves from the neck that caused headaches. Headache prevention is one of the reasons my wife Monique gets regular chiropractic adjustments. She was a chronic headache sufferer before chiropractic and needed to use Ibuprofin regularly. Now a regular chiropractic check up corrects the everyday postural stresses that could cause headaches to return. I have been helping people with symptom relief and health maintenance here in my hometown of Sackville since 2001.
My Family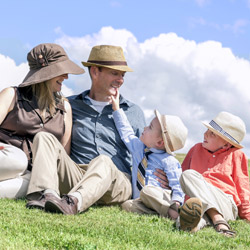 My wife and I have two healthy boys, Max and Leo. Both have had their spines checked days after birth and both needed mild adjustments to correct the stress on the spine that the birth process can cause. Happy baby=Happy mommy! Healthy kids can be even healthier if the little injuries they get when they learn to walk, learn to ride a bike, learn to climb a tree etc. can be fixed years before they cause enough damage to cause symptoms.
Not at Work?
When not at Back To Health Chiropractic, you can find me with my family. We have one kayak that is big enough for the four of us so in the summer you'll find us on the lake looking for frogs or pollywogs. We also love going for bike rides together, especially now that Max doesn't need training wheels anymore. In the winter you'll find us sledding down our driveway or if its too cold out we'll be inside building something with Max's Legos.
Can I Help You?
Thanks for visiting our site and reading my bio. I hope I can meet you in person. For a chiropractor looking at someone's spine is the only way to know if we can help. I hope the decision to get checked is easy. I don't usually treat someone on their first visit, I believe first visit time is for me to do all the tests I need to to determine if yours is a chiropractic case. If I don't believe I can help you I will tell you and do my best to refer you to someone who can. If I learn from your exam that your problems are causes by something I can help then I would love to be your chiropractor, its all up to you.

Dr. Lindsay Barker, BSc.DC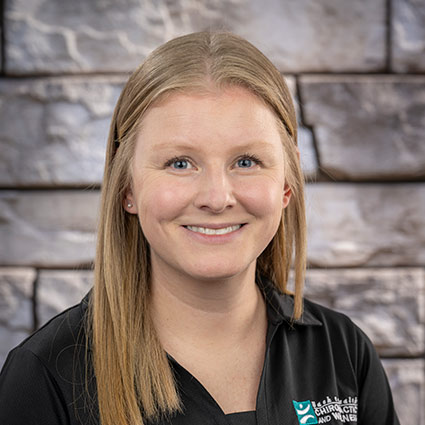 Dr. Lindsay Barker was born in Leduc, Alberta but moved to Nova Scotia at a young age. She completed her Bachelor of Science in Human Kinetics degree at St. Francis Xavier University in Antigonish. Growing up playing competitive soccer and hockey, she always had exposure to chiropractors helping her through various injuries. She pursued her chiropractic degree at the Canadian Memorial Chiropractic College in Toronto where she earned the Robert Kilgannon memorial award for academic standing and clinical interaction abilities with patients. While pursuing her Doctor of Chiropractic degree, Dr. Lindsay also completed the Contemporary Medical Acupuncture program at McMaster University and received training in Mental Health First Aid during her time at CMCC. She is also certified in Activator technique, which is a gentle instrument assisted adjusting tool. After graduation in 2017, Dr. Lindsay practiced at a multidisciplinary clinic for two years in Edmonton, Alberta.
Request an Appointment »

A Treatment Plan Fit for You
Dr. Lindsay is passionate about treating all populations from newborns to the elderly, and the weekend warriors to high-level athletes. She has a special interest in headache care, as well as treating neck/mid back pain and dysfunction. She believes that collaborative care is best to help patients achieve their optimal results and health goals. Dr. Lindsay likes to work alongside other health care practitioners to customize each treatment plan to fit her patients specific goals.
Dr. Lindsay is a member of the Canadian Chiropractic Association and the Nova Scotia College of Chiropractors. When she is not at work- she enjoys being active by playing sports such as hockey, soccer and ultimate frisbee. Dr. Lindsay and her husband Dan are very excited to be relocating back to the Maritimes and spending quality time with family and friends.

Dr. Joe Suderman MSc.DC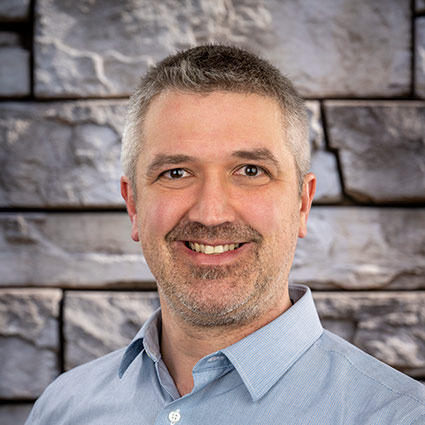 Dr. Joe here, thanks for visiting my profile and learning how I may help you achieve your health goals. I recently moved to beautiful Nova Scotia after working as a chiropractor in Manitoba for 12 years and I am thrilled to get to know the community and people!
I grew up in Southern Manitoba on a potato farm with my parents and three brothers. When I was 17 years old, I moved to BC to play hockey. I learned a lot about the world of sports and sustained a number of injuries which piqued my interest in injury and pain management as well as prevention.
Education & Training
After completing a science degree in kinesiology I decided that being a chiropractor was the best career fit for my goals. I attended the University of Western States in Portland, Oregon due to its evidence-based approach and graduated with a Doctor of Chiropractic and a Masters in Sports Science. From this experience, I developed an interest in treating patients with post-concussion syndrome, other sports injuries, and various upper and lower extremity conditions. I have considerable experience treating people of all ages including infants and pregnant women. I give strong energy to my patients and I believe in a patient-centered treatment plan that involves collaboration with other healthcare professions.
Outside the Office
I have been married to my wife Angela for 14 wonderful years. We have three dogs and nine nieces and nephews whom we are very proud of. Outside of work I enjoy hiking, biking, golfing, gardening, birding, cooking (and eating) various cuisines. It is also important to me to contribute to a compassionate and inclusive community through volunteerism.
Our Chiropractic Techniques
We use a number of highly-effective adjusting approaches to help improve spinal biomechanics and reduce nervous system interference. The approach we use is based on our clinical judgment and years of experience.
The primary adjusting techniques we use include:
Diversified
After identifying which vertebrae have lost their normal motion or position, a specific manual thrust is applied to free up "stuck" spinal joints. more about Diversified»
Activator Methods®
This is a system of spinal evaluation combined with a handheld adjusting instrument that delivers a consistent, low-force thrust. more about Activator Methods®»
Thompson
Thompson Terminal Point technique is a system of analysis and a special table that reduces the amount of energy needed to adjust your spine. more about Thompson»
Webster
The Webster Technique is a technique offered in later pregnancy to improve maternal spine biomechanics, and to reduce soft tissue stresses related to the uterine ligaments. This technique can be part of a comprehensive plan of management for pregnant women and may lead to improvements in pregnancy-related lumbopelvic pain and quality of life. more about Webster»
Pro-AdjusterTM
Our computerized instrument will analyze and adjust your spine, tapping on each vertebra, "listening" as each one assumes a healthier disposition. more about Pro-AdjusterTM»
Foot Levelers
Problems in your feet can create compensatory problems in back and neck. These custom orthotics can make a dramatic difference. more about Foot Levelers»
Subluxation Station
This technology helps us assess your nervous system by measuring tiny amounts of heat and electrical differences along your spine. More about Subluxation Station»
Clinical Biomechanics of Posture
Clinical Biomechanics of Posture® helps produce optimal posture and spinal alignment. As your spine assumes a more competent relationship with gravity, symptoms diminish and health can return. More about Clinical Biomechanics of Posture»
If you've been to a chiropractor before and prefer to be adjusted in a particular way, let us know. We want you to relax, enjoy and fully benefit from your chiropractic care.

Meet the Chiropractors | (902) 865-8500