Meet Dr. Glenn Guilderson
Listen to Your Mother!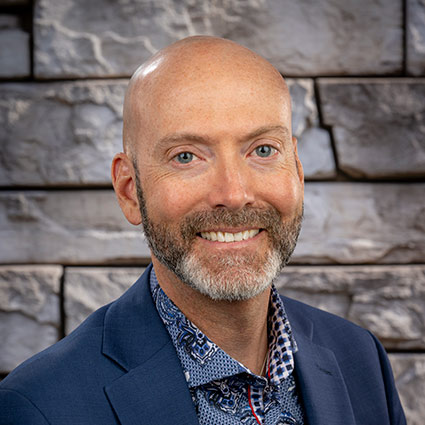 In university in the 1990s I was working hard and studying hard. My chosen career path was in the health care field but I never thought it would be as a chiropractor. My mother changed everything for me because she told me to meet her chiropractor.
Just like some people reading my bio right now, I too didn't think I needed a chiropractor. I didn't actually know if anyone needed a chiropractor. Boy, was I wrong! For me, getting a regular "tune up" for my spine and nervous system is like finding the missing piece of the puzzle. When you exercise regularly, eat healthy food, drink plenty of water, take the right supplements, get enough rest but still don't feel full of life and vitality then you may be like I was; with a spine that didn't hurt, but with a nervous system that did not work as efficiently or effectively as it could. With a nervous system that was functioning at about 50% of its full capacity. Until I got my first adjustment I didn't realize how healthy I truly could be. What a difference it has made for me!
Why Chiropractic?
That first adjustment was 20 years ago. My most recent adjustment was last week. For me, seeing a chiropractor is the perfect way to "clean up" the effects of all the little accumulated stresses that occur between my chiropractic check-ups. For you seeing a chiropractor may also be for wellness or may be all about helping the irritated nerves from the back that cause back pain, or the nerves from the neck that caused headaches. Headache prevention is one of the reasons my wife Monique gets regular chiropractic adjustments. She was a chronic headache sufferer before chiropractic and needed to use Ibuprofin regularly. Now a regular chiropractic check up corrects the everyday postural stresses that could cause headaches to return. I have been helping people with symptom relief and health maintenance here in my hometown of Sackville since 2001.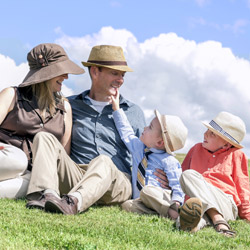 My Family
My wife and I have two healthy boys, Max and Leo. Both have had their spines checked days after birth and both needed mild adjustments to correct the stress on the spine that the birth process can cause. Happy baby=Happy mommy! Healthy kids can be even healthier if the little injuries they get when they learn to walk, learn to ride a bike, learn to climb a tree etc. can be fixed years before they cause enough damage to cause symptoms.
Not at Work?
When not at Back To Health Chiropractic, you can find me with my family. We have one kayak that is big enough for the four of us so in the summer you'll find us on the lake looking for frogs or pollywogs. We also love going for bike rides together, especially now that Max doesn't need training wheels anymore. In the winter you'll find us sledding down our driveway or if its too cold out we'll be inside building something with Max's Legos.
Can I Help You?
Thanks for visiting our site and reading my bio. I hope I can meet you in person. For a chiropractor looking at someone's spine is the only way to know if we can help. I hope the decision to get checked is easy. I don't usually treat someone on their first visit, I believe first visit time is for me to do all the tests I need to to determine if yours is a chiropractic case. If I don't believe I can help you I will tell you and do my best to refer you to someone who can. If I learn from your exam that your problems are causes by something I can help then I would love to be your chiropractor, its all up to you.

Back To Health Chiropractic | (902) 865-8500